About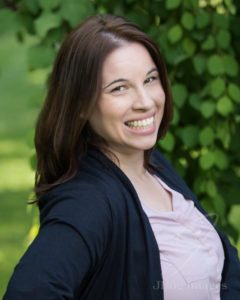 Hi, I'm Kat. I have way too many interests and drink way too much coffee. I work a multi-faceted job at a university during the day and cover sports on the side. Plus, I have a toddler and two cats. My life is a tad chaotic.
My blog (which I have had in one form or another since 2003) covers sports, social media, and being a Western New York transplant in New England. I also own Kat's Coffee Blog, a spot for all of my coffee reviews.
I will write about any and all sports, but football, figure skating, gymnastics, lacrosse and women's hockey are my favorites. My career highlights include covering two National Championships in figure skating, two Women's Frozen Fours, three National Championships in gymnastics and a World Figure Skating Championships. I've also developed a niche moderating sports chats, including hosting the Boston Herald's weekly New England Patriots and high school football chats.
Thank you for taking time out of your day to read my work. Feel free to like my Facebook page, follow me on Twitter and admire my so-so attempts at photography on Instagram.
The professional bio:
Kat Hasenauer Cornetta is a writer, Dean's assistant and podcast editor. During the day, she manages student life websites, social media and other communications for a Dean's office. As a writer, she has extensively covered women's college hockey, gymnastics and figure skating. Kat is originally from Rochester, NY, where she graduated from School of the Arts with a degree in creative writing. She has a B.A. in History from Binghamton University, and a Ed.M in Higher Education Administration from Boston University. She currently lives in Salem, MA.