Welcome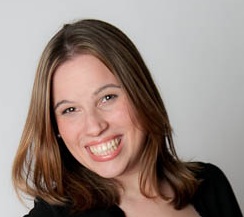 I am a sports writer by night and a communications and technology assistant in higher education by day. Needless to say, coffee is my best friend.
At night and on the weekends, I am a freelance sports writer for the Boston Herald, where I cover high school sports, gymnastics, figure skating, professional tennis and women's college hockey.
I am also the women's hockey correspondent for Giant Sports Associates' college hockey properties, contributing interviews for Inside Hockey East, Inside ECAC Hockey, Inside Atlantic Hockey and SiriusXM NHL Network's Hockey on Campus. In addition to hosting segments, I manage production and assist with sponsorship sales.
Since August 2013, I've covered the U.S. Gymnastics Championships and the U.S. Figure Skating Championships for several newspapers, including the Boston Herald, Rochester, NY Democrat and Chronicle, Fort Myers, FL News-Press, L.I. Newsday, and Cranston, RI Herald.
My women's college hockey work has been seen in New England Hockey Journal, New York Hockey Journal and USCHO. At the start of my career, I covered college and professional lacrosse for several publications and college baseball for College Baseball Daily.
Read some of my favorite pieces, listen to a few of my interviews and visit my blog. Feel free to contact me (katcornetta@gmail.com) or tweet me (@sportsgirlkat.) I'll probably email or tweet you back while holding a cup of coffee in the other hand.