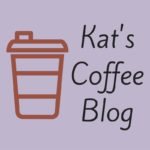 Welcome to Kat's Coffee Blog, a new initiative to put my triumphant return to caffeinated coffee drinking to good use. 
If you have worked as someone's assistant for over a decade, you get to know each other's likes and dislikes. Coffee. TV shows. iPhone apps. Odds are that ten years in, your suggestions to each other are going to be some of the most well-founded you will get in your life.
When I returned to my full-time job recently after my maternity leave, one of the very first things the Dean said to me was, "Kat, you have to go try the espresso fizz at Blue State."
"What is that?" I asked.
"It's shots of espresso in seltzer water," the Dean explained while we sat next to our office's two coffee makers. (We don't play around. We used to have a swanky espresso maker too, but it disappeared during my maternity leave and I am scared to ask what happened to it.)
He saw me somewhat scrunch my nose at the description. "Trust me. I've been drinking them all summer. It's good."
So I made my way to Boston University's West Campus before a meeting and stopped by Blue State Coffee. Blue State is a small New England chain of coffee shops that makes strong coffee and supports many community organizations. They pride themselves on the craft of creating their drinks. Your espresso drink is going to take a few seconds more than most shops, but it is worth the wait. (Just know that when you plan on going before a meeting.)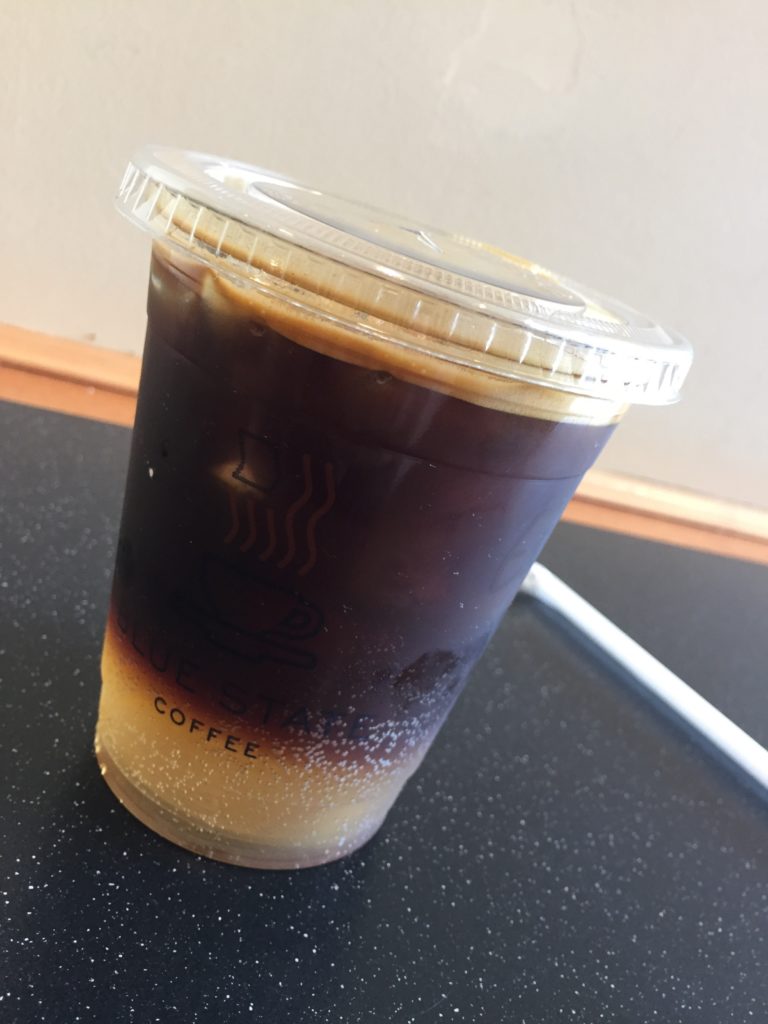 I ordered a small espresso fizz with a shot of their house made vanilla syrup, and drank it straight up (no milk or cream.)  The barista poured a shot of vanilla syrup and seltzer into a cup filled with ice, and floated what looked to be about one and a half shots of espresso on top.
Not going to lie – I was a tad scared to take my first sip. But I then remembered who sent me this way.
All of the Dean's buzz was correct. It was light and refreshing, especially as every sip pulled the drink's layers of seltzer, vanilla and espresso. The homemade vanilla shot really elevates the drink to "all time great" status. There is a sophisticated sweetness to it that makes it a drink to savor.
I was sad that I only ordered a small. I've already looked at my schedule to see when I have another meeting up near Blue State so I can enjoy another.
The Dean was right, per usual. Why wouldn't it be? You never want your assistant to be under-caffeinated.
Review: Five cups out of five. ☕️☕️☕️☕️☕️