Welcome!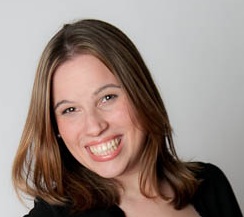 I'm a sports writer by night and a communications and technology assistant in higher education by day. Needless to say, coffee is my best friend.
On weekends, you will find me on the sidelines of high school games and other events throughout Massachusetts for the Boston Herald. 
I am the women's hockey correspondent for Giant Sports Associates' college hockey properties, contributing interviews for Inside Hockey East, Inside ECAC Hockey, Inside Atlantic Hockey and SiriusXM's Hockey on Campus. For two years, I was on the women's college hockey beat for New England Hockey Journal, including covering several 2014 US and Canadian Olympic team members while they played for American colleges. I covered the 2013 Women's Frozen Four for both the Hockey Journal and the Herald.
I covered the 2013 and 2014 U.S. Gymnastics Championships for several publications, including the Herald, Rochester, NY Democrat and Chronicle and Fort-Myers, FL News-Press. In 2014, I covered the U.S. Figure Skating Championships (an Olympic Team selection event) for the Herald, L.I. Newsday and BU Today. I wrote Olympic themed features for the Herald leading up to the Sochi Games. I traveled back to the U.S. Figure Skating Championships in 2015, covering them for the Herald and Newsday.
My 2013 profile of a deployed Army assistant coach for College Baseball Daily was nationally recognized by the College Baseball Foundation. You may have also seen my work in Lacrosse Magazine, BU Today, BostonLax.net, SBNation Boston, and Inside Lacrosse. My clips are available here. I have been a guest on the North Shore Sports Desk on North Shore 104.9 and several podcasts.
Unlike many sports writers, I hold a Master's Degree in Educational Administration. Most of my days are spent assisting seven Deans and a Chief of Staff in a Dean of Students office. I have managed social media in that environment for nine years, and give presentations and plan projects involving a variety of social media and technology topics.
Contact me at sportsgirlkatATgmail.com, or on Twitter (@sportsgirlkat.)